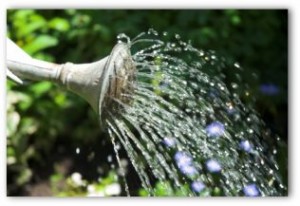 How many of you would appreciate help with watering your bed(s), specially through the long, hot summer?
Some of us have already formed watering groups, where one person from the group waters  all beds in that group daily (or every other day or whatever).  That way a gardener may only have to come to the garden one or two times a week for most of the year. I am in such a group, and it has made things a lot easier, believe me.   We have 7 beds in our group, so each bed is responsible for watering one day per week.
It may be possible for us to put together watering groups for the whole garden, at least for those of you who wish to participate.  Please let me know if you are interested in being part of such a group.