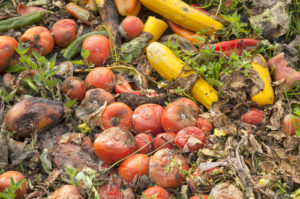 We all hate to see beautiful, healthy, organic produce go to waste! There are thousands of children and hundreds of families who could benefit from but can't afford the nutrition that rots in our gardens.
Here's an idea about how to address the issue:
The Epiphany Church Health Outreach Services (ECHOS) runs a food pantry. They are a Houston Food Bank hub. WCG gardener, Gina Grattan, has reached out to the ECHOS program about adding fresh produce to their normal offering of dry and canned goods. They are excited and willing to take up to five big cartons of produce a week.
WCG gardeners may donate unwanted produce to ECHOS in a pilot program this fall/winter season. To keep the procedure simple, contact Gina and exchange phone numbers. Text her at 713-705-9180 when you plan to harvest produce for donation. Gina will coordinate and collect the produce. It will be refrigerated until delivery to the Food Pantry.
Ideas on collection, on/off site storage and hand off from gardener to transporter are welcome to help get this pilot project running smoothly.
Gardeners who are interested in participating should email Gina at ginagratt @ gmail.com
Thanks and Happy Fall Harvest! Gina Grattan~b13