Here are some comments and pictures from the VegOut! experience.
From Becky Edmondson, Westbury Civic Club President.
A BIG thank you to everyone who worked toward making this VegOut! event possible.   The weather didn't cooperate but I will tell you the 3 eight year old second grade boys I brought learned a lot!  I had two of the boys at my house last night for a party and they were still talking about things they learned.  They even got out the measuring tape to see just how long 18 feet was….and has trouble believing that they had that much in their bodies.
First the science teacher Roberto did an incredible job. They loved tasting the different conditions…as did my niece and I.
The "eat a rainbow" display was beautiful.
Debbie's sugar and ingredient table was a hit. I know the boys were fascinated as they often hear about sugar but seeing it in the containers was a great visual.
The Health Museum table was fun.  What 8 year old boys don't want to know about the digestive process!
And last but not least the 3 different foods prepared were delicious.  Did we ever do that WCG cookbook?
The garden looked beautiful.  It was good to be out at the garden.
Becky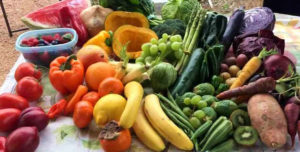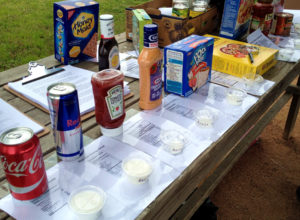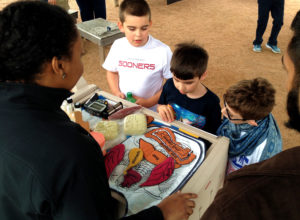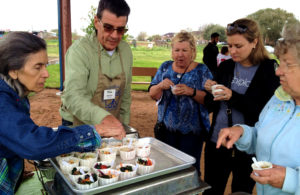 Rainbow of veggies                                                  Sugar table                                                      Learning about the body                                          Tasting the veggies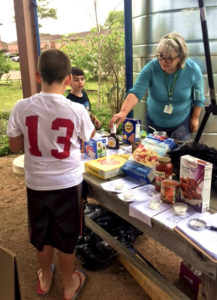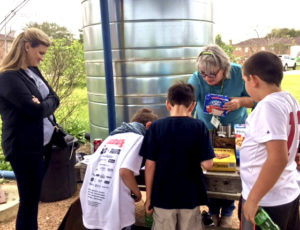 Checking out the Sugar table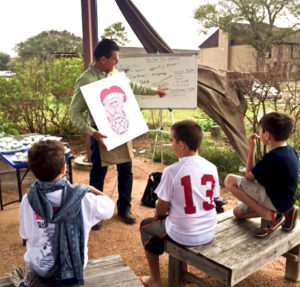 Learning about the tongue                                   Taste buds of the tongue
From the March 11, 2017 event "Fruits and Vegetables"
From the March 18, 2017 event "Balancing The Plate"
From the March 24th event: Pot Luck Veggie Party