Basics

Abelmoschus esculentus | Heat-loving okra produces pods on woody stems and blooms with flowers similar to hibiscus. It proves to be an attractive landscaping plant in addition to its abundant harvest.
Grow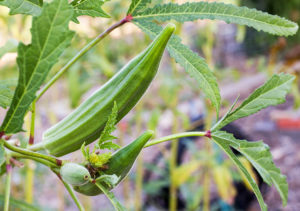 How to plant?
Plant okra from seed anytime March–July. Okra will grow to 6–8 feet tall, so space 18–30 inches apart. It grows best at 70–85° F. Okra is appreciated for its ability to withstand drought compared to other vegetables. Still, for good growth and production, you'll need to water at least an inch a week, as you do with other vegetables.
How to harvest?
Check plants every day once they start producing. Okra are ready when they are 2–4 inches long. Use pruning shears to snip off okra from woody stem. Don't let okra grow too large or the plant will stop producing. Okra is a "cut-and-come-again" vegetable. Keep cutting the pods every day or two, and they will keep on coming.
Houston Varieties
Annie Oakley (Compact)

Blondy (Compact)

Burgundy

Cajun Delight

Clemson Spineless

Emerald

Lee

Louisiana Green

Stewart's Zeebest (Heirloom)

Velvet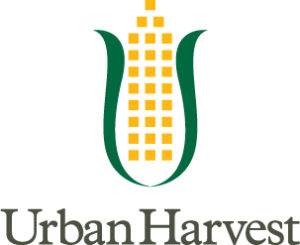 Get gardening advice, planting guides and more
Nutrition & Recipes
Okra–known also as ladies' fingers, bhindi, bamia, ochro or gumbo–is a flowering plant in the mallow family. Okra is a popular health food due to its high fiber, vitamin C, and folate content. It is also known for being high in antioxidants and is a good source of calcium and potassium.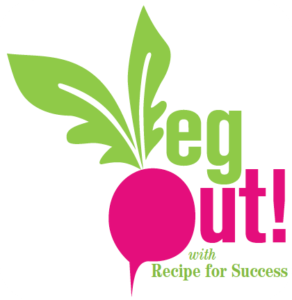 Healthy habits start with great recipes
History
There are many disputes about the exact origin of okra, but this crop is found in regions with warm tropical climates such as West Africa and South Asia. Okra was introduced to the Southeast region of the United States during the 18th century. It is an important ingredient in the beloved southern dish, Gumbo. Okra is rich in vitamin K and fiber.
(Source: Recipe for Success; researched by Tracy Weldon,
RFS volunteer and Community Outreach Coordinator)